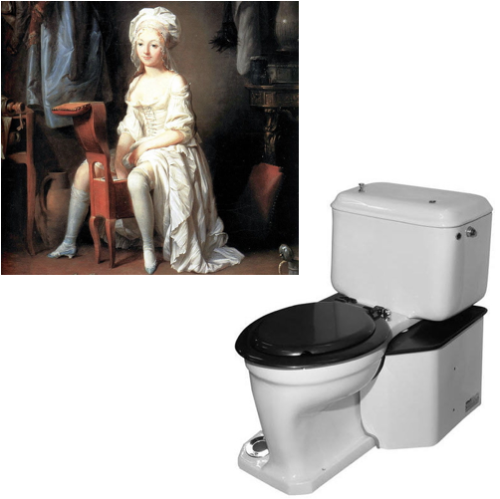 Swiss invention!

Became the standard in Japan
The ShowerToilet was invented by the Swiss Hans Maurer (1918-2013), his vision was to create a toilet that would make it possible to automatically wash and dry our intimate zone.
Hans Maurer applied for a patent for his invention and marketed the product as from 1957 under the name Closomat. In this Swiss invention, all the technology was "hidden" in a large ceramic toilet, which was also reflected in the prices charged.
The big breakthrough came when the Japanese company TOTO removed the technology from the ceramics and placed it in the toilet seat in 1980. This made the price 5 times cheaper, they were universal and the customer did not have to buy a new toilet.
Since 1980, the company TOTO, considered as the 'Emperor of the Washlets', has sold more than 50 million ShowerToilets to hotels, restaurants and offices, and 90% of Japanese homes have a 'Toto'-type of toilet.
The Japanese are known for their meticulous standards of personal hygiene, which are reflected in the most diverse everyday routines: they do not shake hands but greet each other with a deep and dignified bow at a distance, shoes are taken off at the front door, taxis have a partition between the passenger and the driver. And all this, which is now considered "Japanese culture", has its origins in a pandemic in the year 737.